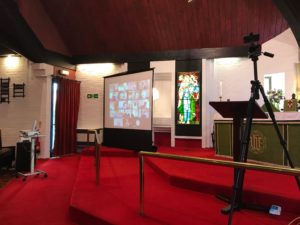 The main Sunday communion service is at 10.30am in the church and on Zoom.
On Thursdays there is a communion service in the church at 11am.
The Journey
As COVID-19 restrictions are lifted the Journey service will resume as follows:
Once a month (usually the third Sunday) from 7-8pm St James offers a space for a more creative and reflective approach to worship and exploration of our faith and the world around us. People come from other churches and the community as we encounter God through music, images, reflective words, silence and sometimes activities.